Call Me Under
A downloadable Visual Novel for Windows and macOS
"The ocean calls to me, and I think I might answer it..."
Dive into the 1950s and explore an eldritch-horror-infested world soaked in dark magic, mystery, and romance. Call Me Under takes place in the mysterious underwater city of Styx, a haven inhabited by humans, sirens, and a host of unknown otherworldly entities.
Play as a choice of two different faceless protagonists from The Surface seeking to leave their past behind and start fresh in a new city, even if it is one only rumored to exist at the bottom of the ocean. They do say there's nothing like a clean slate...
But maybe not if you find yourself thrown into the middle of a brewing fight between the Shadows and the Light; two ancient, otherworldly entities embroiled in a centuries-long battle for power.
Call Me Under is rated Mature 17+ for strong language, sexual themes, dark humor, violence, body horror/blood, and eldritch horrors.
Call Me Under will have:
- 60+ unique CGs
- Over 25 possible endings (good and bad!)
- 6 individual romances
- 2 polyamorous romances
- And MUCH more!
Our demo is a very early example of what you will see in the final game, with many elements and features still a work in progress. We created this preview with the intent of introducing you to the characters and giving you a peek into the world of Styx, and we look forward to bringing you an incredible game when completed! Blue is the only character that is voiced in the demo, but all seven of our main characters will be in the completed game.
This is our first non-episodic project and will be released as a full game. We are aiming for a 2023 release on Steam, itch.io, and Nintendo Switch (eShop).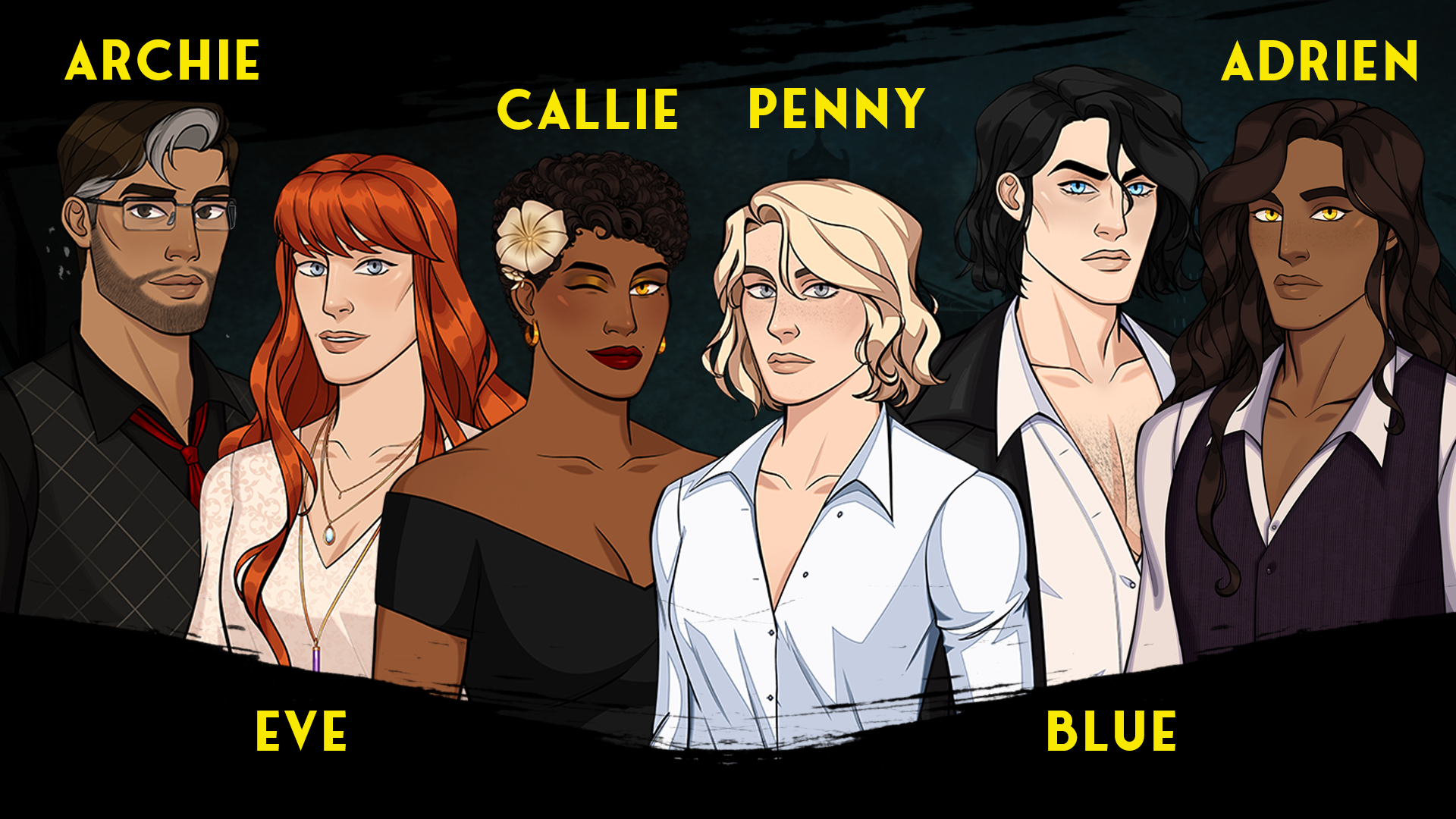 Archie, The Doctor (he/him) - Voiced by Stephen Fu
Eve, The Medium (they/them) - Voiced by Farah Naz Rishi
Callie, The Songbird (she/her) - Voiced by Tracy Ifeachor
Penny, The Private Eye (she/her) - Voiced by Allegra Clark
Blue, The Fallen (he/him) - Voiced by Robbie Daymond
Adrien, The Siren (they/he) - Voiced by Noshir Dalal