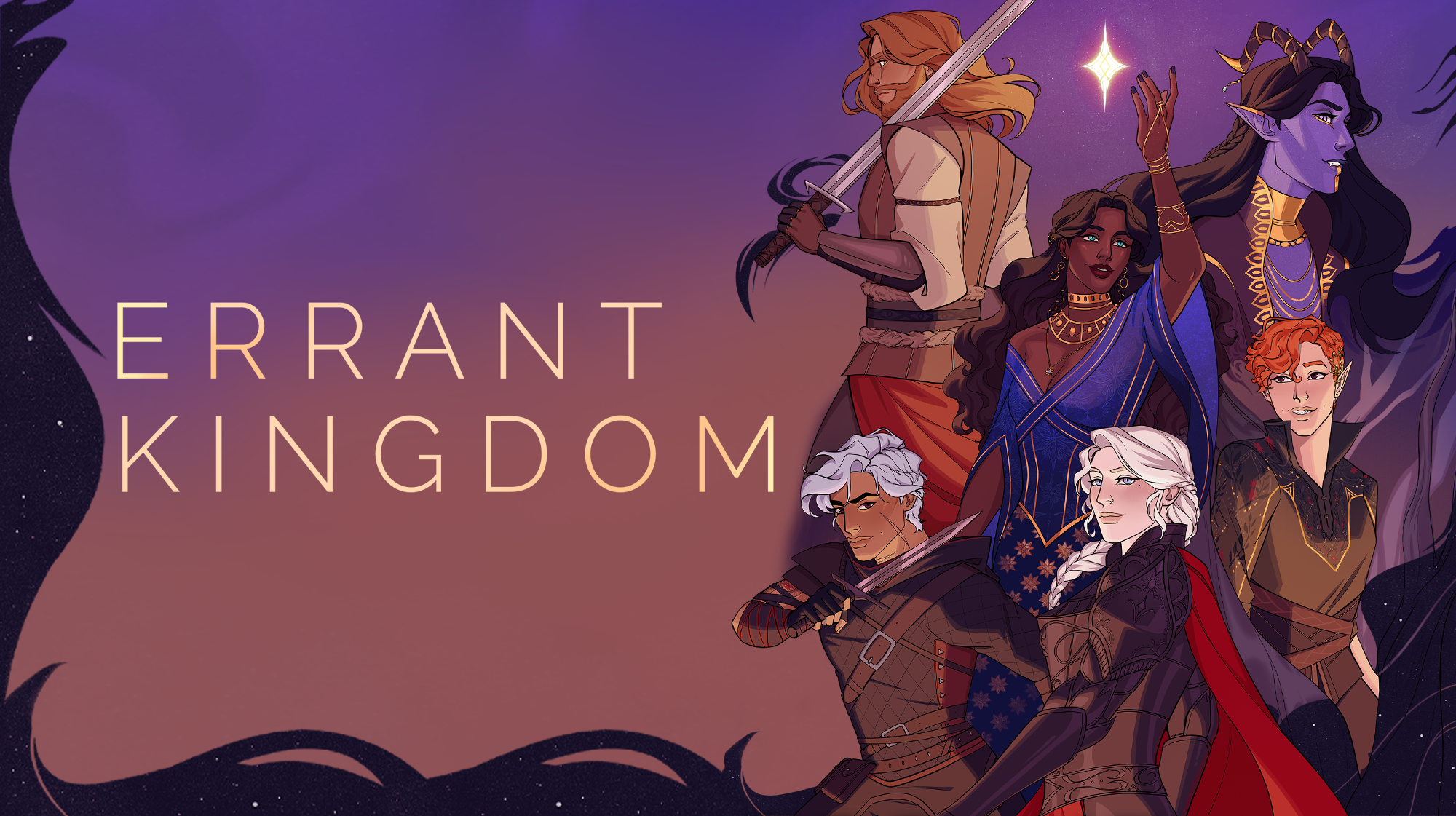 Errant Kingdom
Errant Kingdom: Part Three - Out Now!
---
You're somewhere that isn't home, faced with things that aren't easy to understand. A secret, an unveiled path, and the choice you must make to take it...
Hey everyone! We're here with a single chapter update this week due to my being out of action due to sickness for a good week this week.

I didn't want to delay the update fully as Chapter Four was already all tested and ready to go, and we also just wanted to give you something to play as you would've expected, so we decided to drop it solo. Chapter Five is our biggest chapter yet as it's where we have our first proper romance route (all 24 of them... help) involvements and it alone is bigger than one of our usual two chapter updates, hence why with my unplanned time off this week we simply couldn't test it to the level we adhere to for drops with all of the different options and romances which make a very [i]interesting[/i] testing process for just two lone developers.
Chapter Five will now come out next weekend and we will then resume our two-chapter, fortnightly updates from the 11th of February, still aiming to have the full game completed around the end of the month. We gave ourselves a few weeks' grace period for stuff like this when we first mapped out the calendar, so we're still on track!
This chapter is our shortest chapter, standing at 50,314 words, which is still PRETTY massive for a single chapter for a visual novel, just shorter than what you're used to with our current schedule, so please bear that in mind. Here you will finally choose your path, be it romance or not, and then with next week's update you'll dive into the really juicy romance and plot stuff.
Make sure you choose your words wisely when talking to Gods, no matter how simple the questions may seem...
Files
Errant Kingdom: Part Three
1 GB
9 days ago
Errant Kingdom: Part Three
1 GB
9 days ago